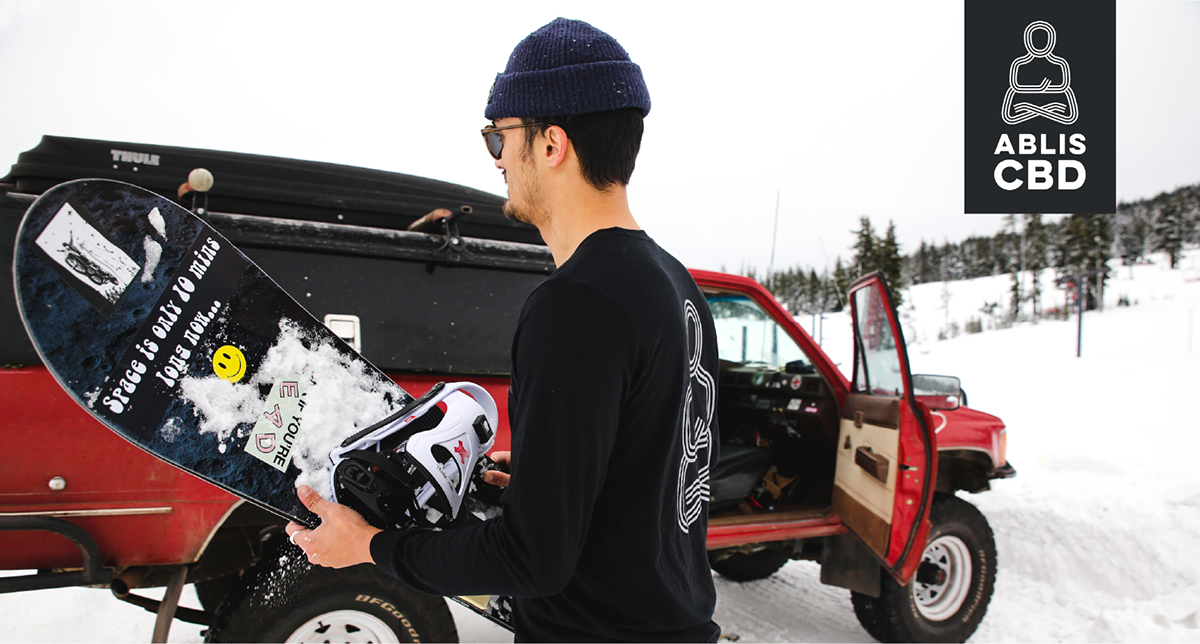 Why We Love Skiing Hoodoo: A Day on the Slopes with Ablis CBD
By Max Bendis
There are few things more relaxing than a weekend in the snow, exploring new trails and enjoying the adventure. Hoodoo Ski Area in Sisters, OR, never fails to disappoint if you need a fun skiing getaway near Bend. It's an hour northwest of town, near Mount Washington.
Let me tell you: Hoodoo is worth the drive. The ski area has incredible views, terrain that's great for experienced skiers (or for newbies!), short lines, and friendly people on the slopes. If you're just starting out, you can even take a lesson at their Ski & Ride School.
No matter what you're looking for, I'm pretty sure Hoodoo has it. Here are a few reasons why I love skiing here (and why you'll probably get a kick out of it, too).
Skiing at the Hoodoo Ski Area Has…
Ski Bikes. This is one of the only places I know that allows you to ride ski bikes (yes, you can bring it on the chair lift with you) and even offers ski bike rentals and lessons for those who want to try something new. If you're curious what a "Ski Bike" looks like, it's basically a mountain bike with skis on it…and it's really, really fun.
Cool Lodging. If you're spending a weekend on the slopes, there are plenty of places you can stay nearby. You can book a night at several different resorts or lodges (I enjoy the Suttle Lodge and Boathouse, about 10 minutes away from Hoodoo), snag a space at the RV Park, or unwind at Black Butte Ranch.
Sweet Drinks. Hoodoo has Ablis on draft and in cans, and offers Crater Lake's Ablis cocktail. After a day on the slopes, you can stop by the restaurant and dining area to unwind with one of Ablis' craft beverages. Keep an eye out for the arcade on the second floor—That's great for blowing off some steam, too.
Challenging Slopes. Hoodoo has more than 800 acres of terrain, 34 runs, five lifts, and one of the largest tubing parks in the West (although it's temporarily closed; check their website for updates). Nordic Ski along the Skyline Trail or Hayrick Glide, or if you're newer to the trails, test out the Schuss Chute. I always enjoy riding up the Ed Chair—the views are insane—and trying my hand (feet?) at the Grandstand slope.
Night Skiing. During winter seasons, you can experience the slopes after the sun sets. For 23 nights, you can zip down the mountain guided by special custom-built lights that provide optimal skiing conditions (even under the stars).
Beautiful Views. One thing that's a constant throughout the year is the phenomenal views you can catch at Hoodoo. From the top of the mountain, you can get an epic 360-degree view that'll stick with you for months to come (especially if it's a clear day).
Max's Suggested Gear
When you're planning for a day on the slopes, you'll want to come prepared. Under the current circumstances, I'd suggest making sure you bring a mask that you'll be comfortable wearing in public areas at Hoodoo (you can read all of their current COVID-19 precautions here). You can rent skis, boards, boots and even ski bikes in-house! Oh, and don't forget to bring some Ablis muscle rub.
Different things ache after spending several hours skiing—for me, it's my knees. My knees get pretty blown up when I'm out on the slopes. I have several other ideas on how to unwind after a day on the slopes, if you're interested. You can check it out here.
Enjoy skiing at Hoodoo!