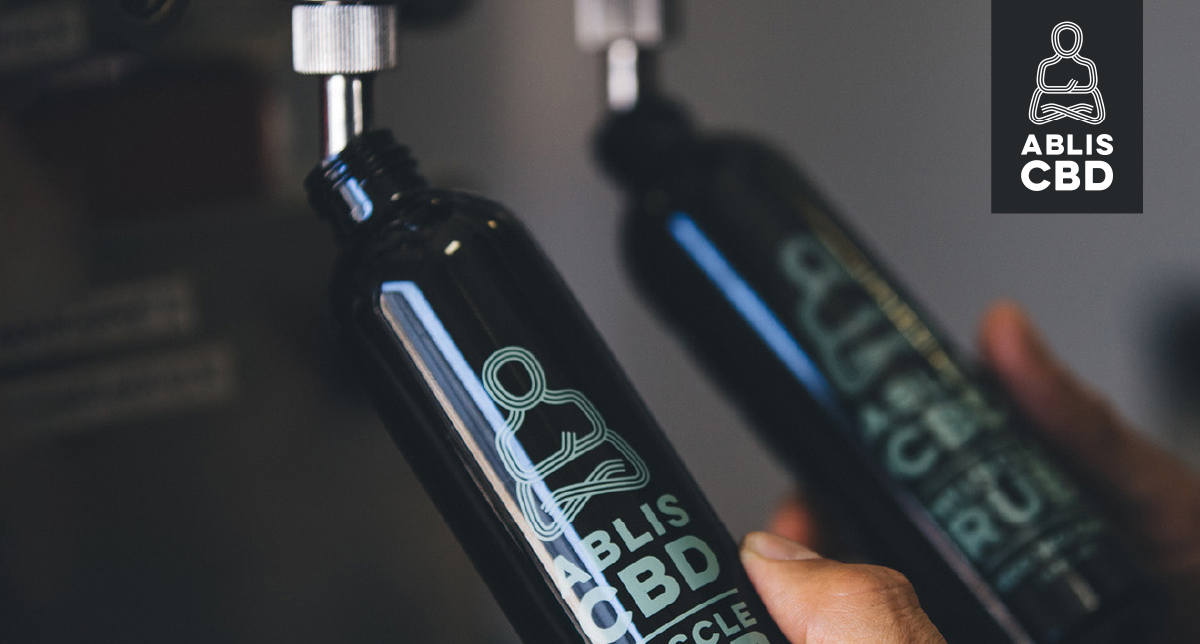 Who's Behind Your CBD? Know your CBD distributor.
The CBD industry has taken off in the past few years, and it's projected to keep growing quickly.
You've probably seen CBD products on shelves at your local grocery store or lining the countertops at gas stations. I've even noticed entire retail sections dedicated to CBD!
It's great that access to CBD is increasing, but the sea of options can be overwhelming. That's why I wanted to discuss the importance of knowing who's behind your CBD and finding a brand you can trust.
Our Standards For Sourcing CBD
There is a lot of information out there about CBD. Some of it is conflicting, and, unfortunately, some of it is just plain wrong.
So it's important that when you choose a CBD brand, you're choosing one that operates with integrity. That's especially true if you're choosing food and beverage CBD products, like our infusions, concentrates and shots, versus topical products that you're not ingesting.
For us, integrity means having high-quality standards and being as transparent as possible.
RELATED: We're Ablis And This Is Our Story
Ablis uses organic CBD isolate extracted from hemp, and we have a strict list of criteria for choosing our suppliers. Here's what we look for:
We only use CBD that originates from hemp (not marijuana) to ensure that it's completely THC-free.

We choose CBD suppliers that test plants for THC levels and CBD potency before harvesting.

We work with CBD suppliers whose products are proven to be THC-free after extraction

We make sure our CBD suppliers test for residual pesticide and solvents used during the extraction process.
We also prefer to work with suppliers in our home state of Oregon, because there are solid regulations for hemp growers and CBD extractors. However, high-quality CBD isolate is becoming more widely available throughout the United States.
Testing, Testing, And More Testing
We work with trusted industry partners who test their CBD rigorously at each stage of production.
First, there is pre-harvest testing, which happens while the hemp is still growing in the ground. The definition of hemp is that it cannot contain more than .03% THC. (That's what separates it from marijuana.) So the plant has to be tested to make sure it's actually hemp.
Next, the hemp gets taken to a CBD extractor, which breaks the plant down to create a crude oil that contains CBD, plus a bunch of other naturally occurring chemicals. That gets tested too. Our suppliers check for CBD potency, as well as pesticides.
RELATED: Separating Fact From Fiction: The Top CBD Myths
Then there is further testing after the oil is refined into pure CBD. There can be no THC or other plant chemicals, and it needs to be completely free of pesticides and anything used during the extraction process. When we say we use pure CBD, we mean it!
All of this testing happens before the CBD even gets to us for use in our beverages, topicals, and tinctures. Then we do our own testing to make extra sure that our dosage is accurate and that our product is indeed THC-free, pesticide-free, and contains nothing used during the extraction process before it gets to customers.
Increasing Our Transparency
Consumers have the right to know everything that goes into the products they purchase, especially when it's a product that they're putting into their bodies.
At Ablis, we think more information is always better. So we strive to give as much as we can to our customers.
We produce Ablis infusions at our production facility in Oregon. Our CBD beverages are made from a few simple ingredients: sparkling water fresh from the Cascade Mountains, organic fruit concentrates, and, of course, CBD isolate.
We take samples of each batch of Ablis to a lab and get our finished product tested to make sure each can is THC-free, free of processing ingredients, pesticide-free, and contains only 25 mg of CBD.
We already post our test results on our website, but we're in the process of making this information even more accessible for our customers. We're adding QR codes to all our CBD products that link to batch-specific test results. So future Ablis infusions will go into packaging with scannable QR codes that link directly to the exact test results from the batch that went into the can in your hand. So when you drink Ablis, you'll have instant access to what you're putting into your body.
There are many CBD brands to choose from, and when companies are just trying to catch the latest craze and make easy money, they often cut corners. So choosing a CBD brand that is open and honest is both a matter of safety and peace of mind.