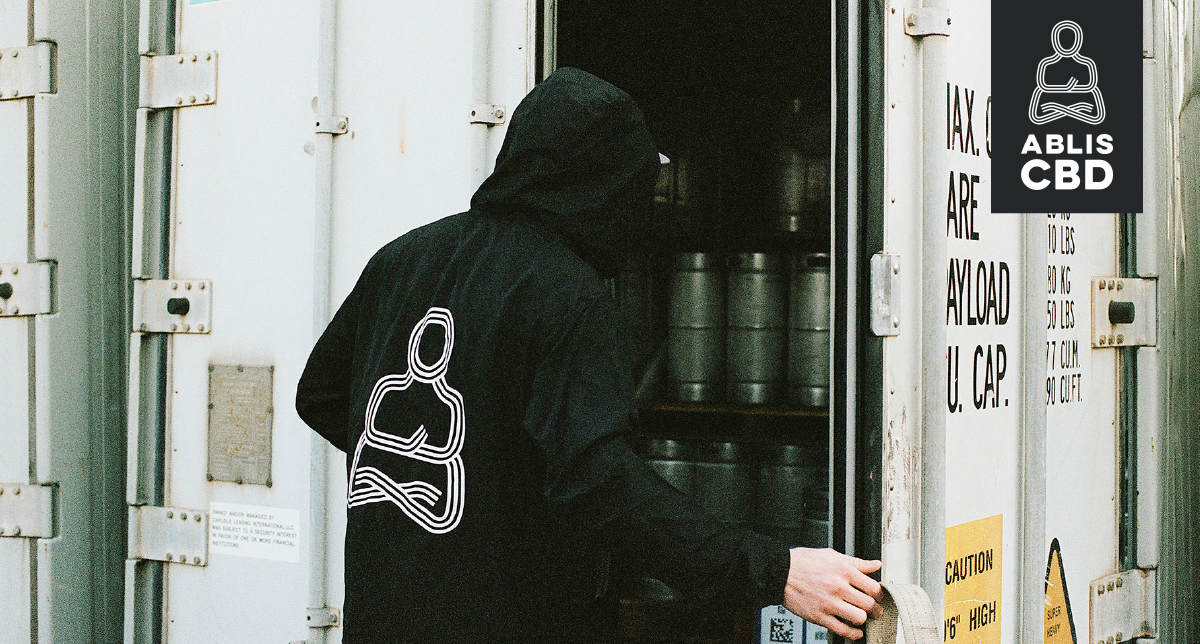 What We've Learned From COVID-19: Things To Do in Bend, Oregon
It's been about four months since COVID 19 was first reported in the United States, and like many of you, I'm juggling working from home as Ablis' Acting CEO while also parenting full-time.
Some days are a struggle— cabin fever is real— but I know we'll make it through.
The pandemic has definitely made certain parts of doing business more difficult and even impossible. But it's also given us the chance to gain a new perspective and put more time and thought into new areas of the business. With every challenge comes opportunities to grow stronger, and that's what we're doing.
Here's what we've learned as a company during COVID 19.
Relationships Are Key
Remember eye contact?! There's something about being able to look someone in the eye, and man, I miss seeing the Ablis team in person.
Our core team has been working together daily for years. In "normal" times, we had a lot of face-to-face interaction as people came and went from the office and our production facility each day. Our number one priority is keeping people healthy and safe, so now everything is either remote or carefully planned to follow social distancing guidelines.
Remote communication has been a learning curve for the Ablis team as we've integrated new technologies into our workflow. Like you, we're hopping on video chats throughout the day and taking advantage of new tools that allow us to collaborate easily online.
We miss seeing each other, but we also realize just how strong our team is. There's something about doing work you love, with people you love, in the place that you love. It's created a strong dynamic that has been key to navigating all the recent changes in how business gets done. The same goes for staying in sync with our distributors and suppliers during this time. Strong relationships have been clutch.
For us, the real takeaway is to invest in our internal and external relationships and make sure that rapport and trust continue to shine through, no matter how we communicate.
Focusing Online
As we've shifted the way we communicate internally, we've also begun to invest more in how we talk to our customers. Now, more than ever, we're investing in our digital presence.
You can find Ablis at bars and on grocery store shelves. And Ablis Experience, our spot in Portland's biggest food hall, was another way for us to connect with customers in person. But online sales have always been a good piece of our business, and we see that accelerating.
The social distancing rules many states have put in place to keep people healthy has definitely dampened demand through traditional retail. BUT, we're seeing an uptick in our online sales. As Ablis' CEO, I see that as more than a blip on the radar. I think the power of online shopping and rising directly to consumer sales are here to stay, and we're focusing more of our resources on meeting that demand.
We're investing more in Ablis' web experience and even dreaming up new ways for people to get the CBD products they need. For example, we're fast-tracking plans for an Ablis subscription box! (Stay tuned for more details in the near future.)
Shifting Our Marketing
Just like we relied on face-to-face interaction to build cohesion as a team, we also invested a lot of time and resources into making personal connections with our customers.
Being on-site or sponsoring local community events, for example, always has had an excellent result for us.
In fact, our events team was on its way to one of our biggest summertime events in Oregon when we got word of the shutdown. They literally had to turn around almost as soon as they arrived to set up an Ablis sample station.
Losing out on events has been hard, but Ablis is still in growth mode. So we're not going to back away from marketing. We're using this opportunity to shift more of our marketing spend online and testing out new ways of reaching people and telling them about our awesome CBD products.
It's definitely the right time to be polishing our web presence and figuring out the most effective ways to build a virtual community of people who use CBD to stay active and pursue outdoor adventure. It's an exciting shift for us!
A Little Soul-Searching Will Do Ya Good
Lastly, amid all the crazy changes that have happened over the last couple of months, we're finding a lot of value in reflection.
Isolation is tough. There's no doubt about that. And change is never easy, especially when it happens so suddenly. We're navigating these changes as a company, but we also recognize that each member of our team has different personal circumstances and that there may be moments when someone just needs a break.
We've intentionally built a family-oriented culture at Ablis, and it's allowed us to make room for people to step back when they need to and do some inward work so they can bring their full energy to the business.
It's a give and take, and we're finding that giving people time to shift their mindset or rethink their approach to a problem can be transformational on both the individual level and the team level. It's a win-win.
I'm confident we'll emerge stronger from this pandemic. We just need to keep caring for each other as a team and keep caring for our customers.