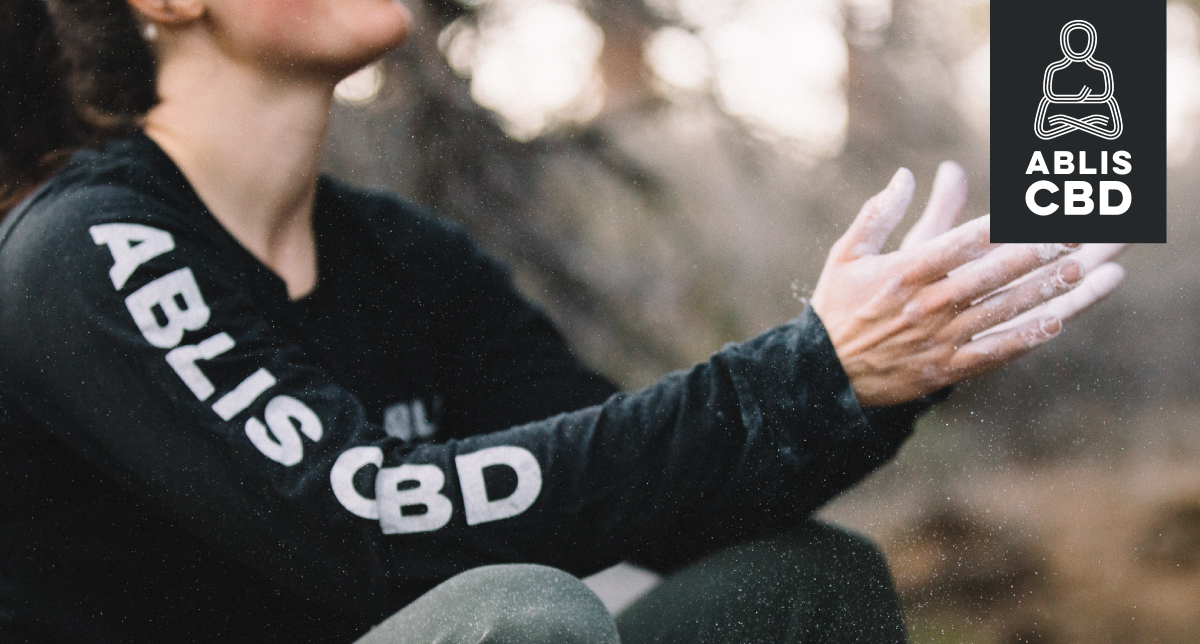 Tips to Stop Drinking Alcohol for One Month with Ablis CBD
By Parker Moessner
As we enter the new year, many people are making new year's resolutions for a healthier lifestyle—like taking a hiatus from drinking. Of course, you probably aren't planning to quit drinking forever, but a "dry month" can offer several enticing benefits…and don't worry, there are alcohol alternatives you can use to help you through.
Keep reading for tips and ideas on how to stop drinking alcohol for one month (or more!).
What is Dry January or a Dry Month?
This is when you choose to remove alcohol from your life for a month, whether you have a drink around the house once a week or drink every day. It's an opportunity to change your relationship with alcohol; A short-term commitment that's a bit less daunting and easier to accomplish.
What are the Benefits?
Alcohol can be great in small quantities, but many times we can find ourselves caught in a cycle of binge-drinking.
Of course, drinking too frequently can cause damage to your liver and can impact your sleep schedule or the day after you drink (hello, hangover). If you aren't careful, it's easy for drinking to begin controlling your life and become addictive.
You may notice that after you quit drinking, not only will your sleeping habits improve…your skin can clear up, your emotions can become more stable. These are just a few of the benefits that can occur when you stop drinking.
After you quit drinking for a month, you may also find that you lose a few pounds or plateau at a healthier weight. There's also a high chance that cutting down your alcohol intake will help with your mental health, easing anxiety, lightening depression, and helping with your overall mental disposition.
Taking a break from drinks can help reduce cardiovascular risk, and increase your ability to remember certain things, as well as your ability to think quickly and solve problems on the spot.
If you're considering taking a "dry month", we're here to help with a few tips to encourage you to stick with your commitment.
Tips for Sticking With It
Find a different activity to fill your time.
When I want to take my mind off of something, I find that taking part in a new experience can be a huge help. Instead of sitting home and drinking, why not go out and try doing something active?
I live in Bend, OR, and there are plenty of active things to do around here. I'd suggest picking up cross-country skiing, or, if you've never skied before, take a few classes at HooDoo. They even have ski biking classes if you want to try something truly unique.
The thing is, alcohol makes you feel "good", so finding a replacement activity should make you feel good afterward, too. Working out always makes me feel accomplished and rewarded, but you might feel this way after painting something new or writing a short story. Whatever it is that makes you feel good and accomplished, replace alcohol with that activity.
Keep a journal of your experience.
As you go through your month without drinking, write down how you're feeling every day. It can be as simple as "I slept really well last night and had more dreams than I'm used to."
When you keep a written log of how your month without drinking made you feel, you can look back on your progress throughout the month and potentially throughout the year. Anytime you feel like you might need a dry month, look back at your journal and remember the changes you experienced during this time.
Use the buddy system.
Do you have a friend who's willing to take a dry month with you? It's always a bit easier to stick with your commitment when you have someone holding you accountable, or if you're holding someone else accountable.
Be honest with your buddy. Set up a system that ensures they won't judge you for mistakes, but they will help you stick with your promise to have a "dry month".
One way to add a little fun into the mix is to offer a prize, or a pool of money, for whoever goes without drinking the longest (or whoever has the least amount of drinks the whole month). Even if it's a little prize, like a six-pack of their favorite beer, having a prize at the end of the month can make it easier to stay strong and avoid drinking in order to "beat" your buddy and win the prize…even if it's just bragging rights.
Choose a few alcohol alternatives.
If you're used to drinking frequently, it's helpful to find something else tasty to sip on during your month-long break from alcohol. Ablis CBD has incredibly tasty beverages that can help you unwind and find your zen after a long day.
Ablis Beverages — Often find yourself reaching for a cocktail? Try Ablis CBD cranberry blood orange water, lemon water, or a strawberry mojito shot. Discover all Ablis' beverage options HERE.
Ablis MCT Oil Options —If none of these options sound appealing to you, don't worry. We have MCT Oil that you can add to smoothies, tea, or coffee! Check it out HERE.
Remember that if you slip up, it isn't the end.
The hardest part of taking a dry month is not giving up on your commitment. Even if you decide to take a Dry Month hiatus and enjoy a drink, don't let it be an excuse to give up on the whole month.
It sounds silly, but have your drink, and think of the Chumbawumba song Tubthumper. "I get knocked down, but I get up again". ROCK that song, and remind yourself why you've decided to take your dry month.
Get back up, and continue on your journey with a dry month.
Signs That You're Ready for a "Dry Month"
It may feel normal to drink frequently throughout the week, but if you're drinking every day or even more than three times a week, you may want to consider taking a break.
Again, this break doesn't have to be forever—but a hiatus from alcohol won't hurt. In fact, it can help!
Keep an eye out if you're the only one reaching for a drink when you're out with your friends or significant other. If everyone else is passing while you're craving the buzz, you might need to take a step back and reevaluate your relationship with alcohol.
There's nothing wrong with enjoying beer, wine, or cocktails. You just want to make sure that it's not taking over your life! In my opinion, everything in moderation is the best policy. Grab an Ablis CBD drink to curb your craving, or head to the slopes to get your mind off of it.
However you decide to tackle your dry month…We're cheering you on at Ablis CBD!