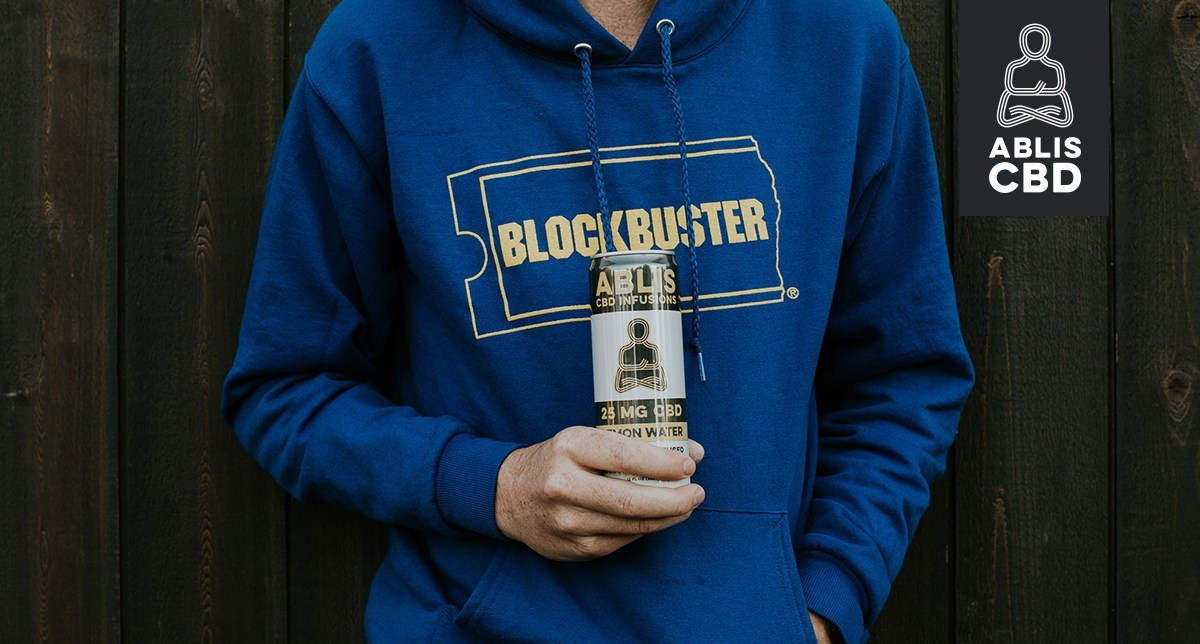 The Last Blockbuster On Earth Lives in Bend
by Jim Bendis
I think it is such a special thing for Bend, Oregon to have the last surviving Blockbuster.
In the late '80s, video stores started opening like Starbucks do today, with practically one on every corner. It was a major cultural shift.
Then, in the 2000s, with the birth of new rental options like Redbox and Netflix, those stores all closed their doors what seemed like overnight. However, one lone Blockbuster franchise has survived, and I've been friends with the owner, Ken Tisher, for 30-some years.
I used to do his marketing and advertising way back when he had a different video store called Pacific Video.
In 2000, he and his family bought their Blockbuster franchise store. The other video store went the way of the norm and closed, but the Blockbuster has held on.
After the corporate Blockbuster sold in 2010, franchises started closing their doors until the last few finally called it quits in 2019, just leaving Ken's today.
It may have seemed like an odd choice at first, but Ken clearly had a vision, and he held out long enough to be the last store standing.
Surviving Streaming
The funny thing is we would go to lunch all the time, back before streaming, and we were starting to see the technology evolve, and we'd say,
"Ken, someday they're going to figure out how to do this all from the telephone, without leaving the house. What are you going to do then?"
One of the writings on the wall moments was when Redbox started popping up absolutely everywhere.
Now you could just go to your grocery store and grab a movie with your popcorn on your way home. It completely negated the need to go rent a movie at a video store.
But, streaming services are obviously what put the nail in the coffin.
The last Blockbuster has survived by changing up their marketing. Renting movies isn't their biggest draw anymore, so now they're selling nostalgia; a simpler time.
They sell merch with the classic Blockbuster logo, and the store is ultimately untouched, down to the cash registers. It's a novelty on its own now, existing as a time capsule back when going to the video store was an event.
For a short window in September, they even offered overnight AirBnB stays inside the store, complete with a pull-out sofa and VHS player. A total nineties experience.
Ken said the three local couples that participated had a great experience!
Not to mention, there's a pizza place right next door, so I can imagine that has been a symbiotic relationship over the years, keeping that movie night experience alive and well.
You can even get Ablis products there to really top off your movie night!
I always knew Ken to be extremely intelligent, and to see now that he's the only one who survived just shows his resilience and wherewithal to hang in there and create something truly unique.
He ended up making a monument to the video-store era.
Figuring out a way to stay with the times even though you're doing something so old school is pretty innovative.
Ken attributes his success to the people he surrounds himself with.
When asked what is the secret to the longevity of this store, Ken simply stated,
"Everything you do in life is by and through people. I have been very lucky to have the best employees and GMs I could have ever hoped for."
The employees at this store all stick around for years and have created an atmosphere of family.
From Not Cool to Vintage
It's like some cars; when it's 10 years old, it's just an old car that's falling apart, but after 20-30 years — it's a classic.
That's how long it takes for people to realize it's cool again. Then, it's vintage and it gets a whole new life, with a new appreciation.
Ken's store has survived the not-so-cool years and now it's a unicorn.
Ever heard of the Ford Pinto? Here was the dumbest, cheapest car ever made, but if you had the only one left right now, it would have a total cult following.
We're pretty lucky to have this last Blockbuster in Bend. And others clearly agree because there is even a documentary about the store that released this year.
The documentary was made by two locals and focuses a lot on the GM, Sandy Harding, who Ken refers to as the "Blockbuster mother."
Related: What We've Learned From COVID-19 – Ablis CBD
Only in Bend
Bend has such a culture of uniqueness that of course, the last Blockbuster is in Bend, Oregon.
Ken agrees that this is not something that could probably survive anywhere else!
We had the first distillery in Bend, the first craft distillery making gin and vodka in the whole country was in Bend. The first CBD beverages in the whole world came out of Bend.
Craft brewing has a huge presence in Bend. Humm Kombucha came out of Bend, as well as Deschutes Brewery.
All of these very unique items have come out of this little community!
The average person has a hard time making a living in a cool, small town. Most of the jobs are in the service industry and the ski industry. So, people have to get creative so they can make it in a small town.
The average Joe has to go to a big city where there's a lot of people, and based on numbers alone, they're going to have more luck.
The innovators? They go to places like Bend.
The Community and Blockbuster
Ken says that the community has been "incredibly supportive over the years," and that's visibly noticeable.
It really has become a destination in Bend. You'll see people taking pictures outside the store all the time.
The store carries lots of local products, so the support goes both ways.
Bend loves this Blockbuster, and I think the community will try to keep it around as long as possible.
Stop in for a blast from the past the next time you're in town. You'll be so glad you did!
Keep Reading: My CBD Journey