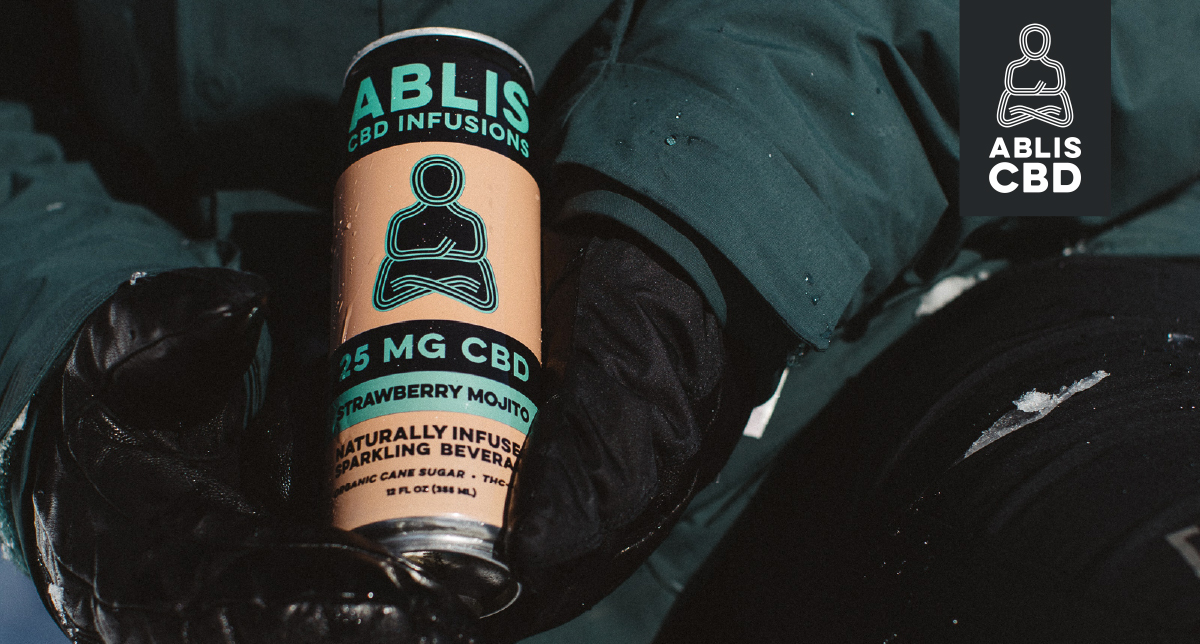 Greatest Hits Guide to Skiing in Colorado, Idaho, Utah, & Oregon
I have been skiing for a long time, all over the country. It's one of my favorite things to do!
With all my years of shredding, I have compiled what I believe is the ultimate list of the most epic ski destinations (in my humble opinion). Here are my all-time favorites, hand-picked, just for you.
Colorado
Wolf Creek
On the way to Pagosa Springs, sits the Wolf Creek Ski Area. Heralded as "the most snow in Colorado," consistency of snowfall is what brings people back to Wolf Creek time and time again.
Skiers will never be disappointed by the amount of snow on the 1600 acres of skiable terrain, with the longest run coming in at two miles long. Wolf Creek offers several a variety of slope difficulties. This makes it a great destination for families with skiers of differing difficulty levels.
The average yearly snowfall is typically around 430 inches.
The slopes at Wolf Creek don't open up until November 26, but they are worth the wait!
Aspen
You've probably heard Aspen is a snowy playground for the wealthy and famous, but there are actually some killer spots that are worth the hype. The town of Aspen itself is beautiful and charming, but Aspen Mountain is considered a classic for a reason.
Aspen Mountain is 675 acres of ski runs cut by some of Europe's most famous mountaineers, as well as the U.S. Army's 10 Mountain Division back in the 1940s. Although this mountain doesn't have a ton of acreage, it has expertly cut runs all conveniently accessible from Downtown Aspen.
Buttermilk is another Aspen favorite of visitors and locals alike. It is where the X Games Aspen is held and has 470 acres of terrain, varying in difficulty at a rise of 2,030 feet. The longest run is three miles long. Don't let this discourage you if you're a novice skier. The Hideout is a great area for beginners to gain confidence without the stress of a crowded slope.
Buttermilk is open to skiers now but is also a hot spot for uphillers looking to make the trek up Tiehack.
Breckenridge
On November 13, Breckenridge will open up their epic slopes to the public for the winter season. Another Colorado classic, Breckenridge offers five peaks and 2,908 acres of skiable terrain, 2-6 person lifts, 187 trails, and a peak elevation of 12,998 feet.
There is something for everyone in Breckenridge; from high alpine terrain to beginner slopes. For intermediate to expert level skiers, locals say Peak 6 is the favorite. Accessible from town, Peak 7 is a snowboarders' dream with wide, open runs. Peak 8 is the most famous of all the peaks in Breckenridge. Peak 8 is home to the highest chairlift in all of North America and the iconic Horseshoe Bowl that can be seen from town.
The best place to purchase passes, lift tickets, or book a lesson is on breckenridge.com.
There is a lot of ground to cover here, so it's best to plan ahead. They offer a virtual mountain assistant that you can text for up-to-date information on weather, lift lines, parking, and basically anything you could ever need to know on-demand.
Idaho
Tamarack
Tamarack is a special place and one of my all-time favorite ski destinations. You can do a lot here depending on the season like zip line tours, mountain biking, and rafting, but the skiing rivals some of the very best in the U.S. The mountain offers Alpine, Nordic, and backcountry skiing, so you've got some cool options.
Tamarack's ski season typically begins in early December, when its 1,100 acres of East-facing, wind-free slopes are packed and groomed. The summit sits at 7,700 feet with a base elevation of 4,900 feet. Seven lifts lead to fifty different trails to choose from.
Day and season passes can be purchased on their website to ensure you get in line for the lifts on opening day.
Brundage
Brundage Mountain, located in McCall, Idaho, is famous for some of "the best snow in Idaho" and the resort is well-known and beloved. If you like backcountry skiing or snowboarding, Brundage offers 18,000 acres of more intense terrains outside of the controlled runs.
If you're totally new to skiing, this is the place for you. Their terrain park is a perfect place to learn some new skills and gain confidence on the slopes. The park is broken up to encourage a natural progression in skills and safety. It's kind of an incredible location to learn.
And even for super experienced skiers, this is still the spot. More than half of the 67 trails are more difficult (hence the emphasis on education and safety).
The average snowfall is about 320 inches a year. You can sign up for "Powder Alerts" on their website and get the latest snowfall reports. Their season opens up in mid-November.
The "Little Ski Hill"
Just a few miles north of McCall is the third oldest ski area in Idaho. Dubbed the "Little Ski Hill," this spot dates all the way back to 1937 and has some of the best night skiing in the area. The area is part of the Payette Lakes Ski Club, whose goal has always been to offer affordable winter recreation to the community of McCall. They are a super cool organization that even offers after school programs to kids in the area looking to get into ski culture and lessons from their seasoned instructors.
This place is worth the trip just for the hometown vibe and friendly, local attitude. Plus, night skiing is a totally unique experience and this is the place to do it. This location is all about fun.
Related: How To Relieve Sore Muscles: Advice from a Pro Athlete
Utah
Brighton
Brighton is one of those ski destinations that you only hear about from serious skiers (if that tells you anything). This is the only resort in Utah where you can access all of the slopes by high-speed quads that can fit the whole family.
The mountain gets about 500 inches of snow each year at a base elevation of 8,755 feet. The highest elevation on the mountain is 10,500 feet. Regardless of your skill level, you can find something perfect for you here. Night riding is also available, with over 200 acres of night-skiing terrain.
Brighton boasts 66 runs, four terrain parks, and a world-renowned ski and snowboarding school on over 1,000 skiable acres. It's known for its immaculate grooming. Head to the top of Big Cottonwood Canyon for an unforgettable view.
Passes and lift tickets can be purchased on their site. They offer a variety of pass options at different price ranges and kids ten and under ski for free!
Powder Mountain
Powder Mountain is massive. It's not just considered the greatest snow in Utah, it's considered the "greatest snow on Earth" with over 500 inches of natural snowfall on average yearly.
This spot has a cool history, as well. It started out as the winter range for a herd of sheep looked after by a man named Frederick James Cobabe. In the 1950s, somebody realized it would make the perfect location for a ski resort, so the son of Frederick James Cobabe continued to add to his father's acreage until he owned over 14,000. The resort opened its doors in 1972.
With 154 named runs and two terrain parks, Powder Mountain boasts over 8,464 acres, making it the largest ski resort in the United States, where the slopes are wide and uncrowded.
They offer day and season passes for both day and night skiing on their website as well as beginner lessons. Only 1,500 tickets are offered daily, so if you're hoping to continue social distancing on your ski trip, this is the place to be.
Oregon
Mount Bachelor
You can't talk about Oregon skiing without putting Mount Bachelor at the top of your list. The sixth-largest ski area in North America, Mount Bachelor has over 4,300 acres of terrain available to skiers. Also, it's a volcano! It gets about 462 inches of snowfall a year and boasts 101 runs, maxing out at 4 miles long.
Mount Bachelor has teamed up with Woodward, an action sports company, to create an experiential action sports destination called the Woodward Mountain Park. There, skiers and snowboarders can progress their skills in zones dedicated to specific terrain, courses accessible for all skill levels, and tons of open space for free-styling and learning purposes.
Free parking! Reserve your spot online, so you're all set the day of. Opening day is December 7, and the resort will be open to the public on December 11. Passes of up to 14 days can be purchased on their website.
Hoodoo
Hoodoo is a personal favorite of mine. It has been around since the 1940s and continues to be an Oregonian classic. They have 34 runs on over 800 acres of family-friendly terrain, as well as night skiing and a huge tubing park. Need I say more?
Hoodoo even has their own mascot, Harold the Hodag. What exactly is a hodag, you ask? That's unclear but it hasn't stopped the mythology surrounding Harold from forming.
Club Hoodoo offers discounted tickets for a membership fee. However, you can still purchase the classic season pass or a day pass on their website.
Related: Top 10 Things To Do in Bend, Oregon
Things to Keep in Mind
Know your limitations and your abilities.
Don't wing it if you're unsure. Backcountry terrain and steeper slopes could potentially be super dangerous for inexperienced skiers. Don't be afraid to take lessons. Even if you're an experienced skier, just a tad rusty, brush up on your skills to avoid a silly — and likely preventable — injury.
Make sure your gear fits correctly.
This one seems like a no-brainer, but it's the difference between a good and bad day on the slopes.
All of these resorts offer the very best rentals in equipment and safety gear. However, if you're looking to build your own collection of high-quality gear, Lib Tech and Saga Outerwear are two brands I'm digging right now.
Sunscreen, sunscreen, sunscreen.
We've all done it. We've all forgone sunscreen and thought everything would be okay only to return to the lodge with the bottom, non-goggled half of your face blistered and red. Wear sunscreen.
Helmet, always.
Don't be a statistic! Safety is key when it comes to a successful day on the slopes. Well, that and an après-ski cocktail.
Have we forgotten anything? Where are some of your favorite places to ski?