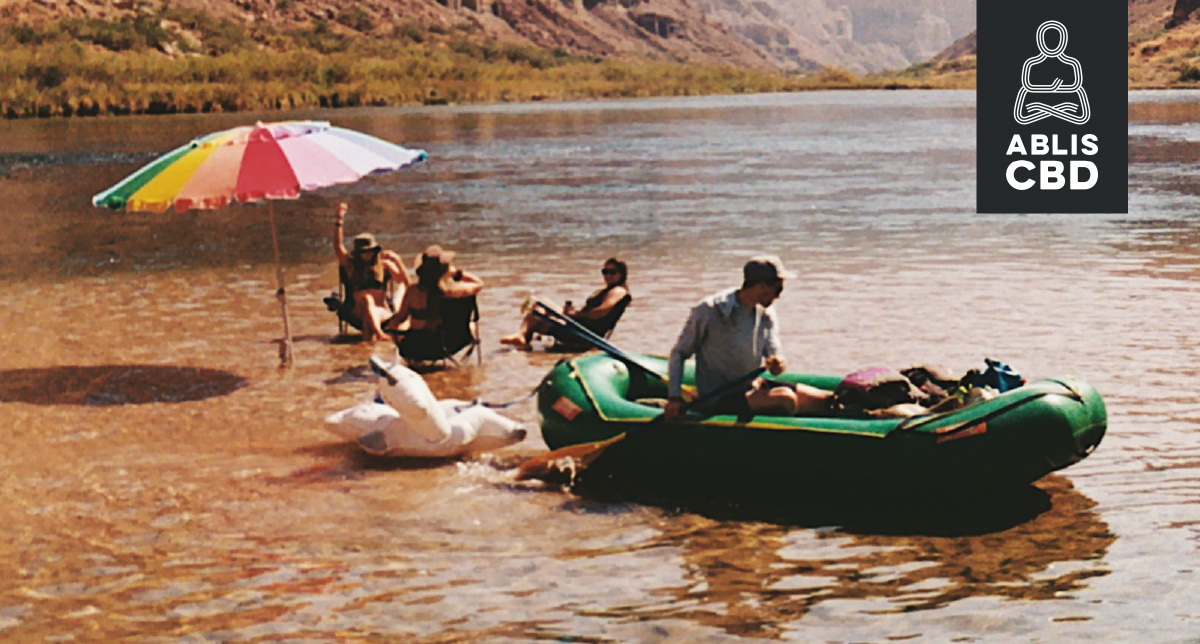 Rafting the Grand Canyon: Things to Know Beforehand
By Parker Moessner
I cannot believe it has already been a couple of months since my amazing trip rafting down through the Grand Canyon. It feels like I was just there!
Even though we previously rounded up the trip on the blog, I've been itching to share some of the information you'll need to plan your own epic adventure.
A lot of planning goes into making these river excursions go off without a hitch, and there is a lot to prepare for.
That's where I come in. I want to give you a good idea of what you'll need to make it happen and how to make it the experience of a lifetime.
It's all in the details!
What to Know & What to Be Prepared For
I'm going to sound like a broken record but, plan, plan, and plan some more!
It took about two years to organize this trip, so we were able to get it down. In total, we were on the river for twenty-four days. Obviously, a trip of that length takes extensive planning, but regardless of the amount of time you plan to spend on the river, you'll need to have your ducks in a row.
First things first, not just anyone can plop a raft into the river with twenty people and get going. This article is intended for a private trip; if you're not a whitewater expert or have experts in your group, I would suggest taking a guided trip down the canyon.
You'll also need a permit. It takes a bit of time to get approved, and it's not a guarantee. However, only one person within your group has to obtain a permit, so multiple applications can up your chances.
There is a lottery process to determine who will be awarded permits, so it's completely random but manages the number of people imposing on the ecosystem.
Getting a group together takes time as it is, but the further you do this in advance, the quicker you can start planning the fun stuff.
Planning this trip would not have been easy without experienced rafters within the group helping out. I'd put this under essentials, but obviously, you can't pack your friends.
What to Pack: The Essentials
This might sound oddly particular, but the item I used most that I didn't expect was my Paco Pad. It's a waterproof sleeping pad that sits on the frame of the boat, so no tent setup is needed. During the day it makes an awesome place to lounge under your umbrella (another must-have) if you aren't the one rowing.
Another big essential for me was hand cream. Rafting can do a number on your hands — they'll be screaming for moisture, which is why I prefer a thicker cream like Aquafor.
At the end of an intense day, Ablis' Muscle Rub kept me from waking up insanely sore. It made my recovery time a lot more effective. After all, river rafting is basically a full-body workout.
As for clothing and toiletries, keep it simple. You have to carry this stuff with you and move it from campsite to campsite, so be kind to your back.
Pack comfortable, durable clothing that allows for layering. Temperatures fluctuate quite a bit in the desert.
Water shoes and sneakers were certainly in my bag, but truth be told, I was barefoot almost the entire trip.
Remember: less is more.
Related: Rafting the Grand Canyon: An Epic, Month-long Adventure
What to Pack: Food & Beverage
Word to the wise… pick a killer outfitter.
Do your research because there are quite a few options, but this decision dictates a lot of the key components of a successful trip.
Food is crucial. What kind of meals are you and your group going to be into after a long day on the river? Your outfitter will be the one planning and preparing all of your meals.
A great outfitter will be able to accommodate any food allergies and dietary restrictions if that is a concern in your group. Ours did!
It was a self-guided trip, but bigger boats and all of the food that you need have to be rented. You'll want to really vet your outfitter to make sure that the one you choose is going to be good and have some good meal options.
Some mornings we have a big breakfast of bacon, eggs, potatoes, and pancakes. Most of the time, we opted to do a light breakfast of yogurt and granola.
We had a lot of tacos, pasta, and we had some Curry one night. That was a real crowd-pleaser.
My favorite meal was definitely the jambalaya.
That was after we swam through some disgusting stagnant water in a cave for a few hours. Coming back to a warm meal was super necessary.
How it works is, they pack the coolers and fill them up with water and freeze the cooler as a whole. That's how they kept the food for the whole 24 days. It creates this stump made up of layered ice and it melts as you go.
Pretty cool, right?
Read more: 10 Best Hikes Near Bend, Oregon
What to Pack: Fun Stuff
One thing we totally did right on our trip were our theme days.
A couple of people from our group appointed themselves as the creative directors of our trip. I'm so glad they did because they made everything so memorable!
From yacht club day to alien disco night, they brought enough costumes, accessories, and games to get all eighteen of us participating and most importantly, bonding.
Any time you're working as a team, it's a bonding experience. Going the extra mile and putting effort into making sure everyone had a great time kept our spirits high the entire journey.
So, pack all your funny hats, glow sticks, fake mustaches… get creative!
What to Leave Behind
The real world.
Being present is the best way to have a safe and enjoyable trip down the river.
Planning ahead allowed us to do that because we knew we were covered.
We could enjoy our surroundings and get creative with themes and games because we chose a great outfitter that made us all feel taken care of.
At the end of the day though, you're going into nature. It is wild and oftentimes unpredictable.
As much as I can prepare you beforehand, you'll need to be prepared for anything!