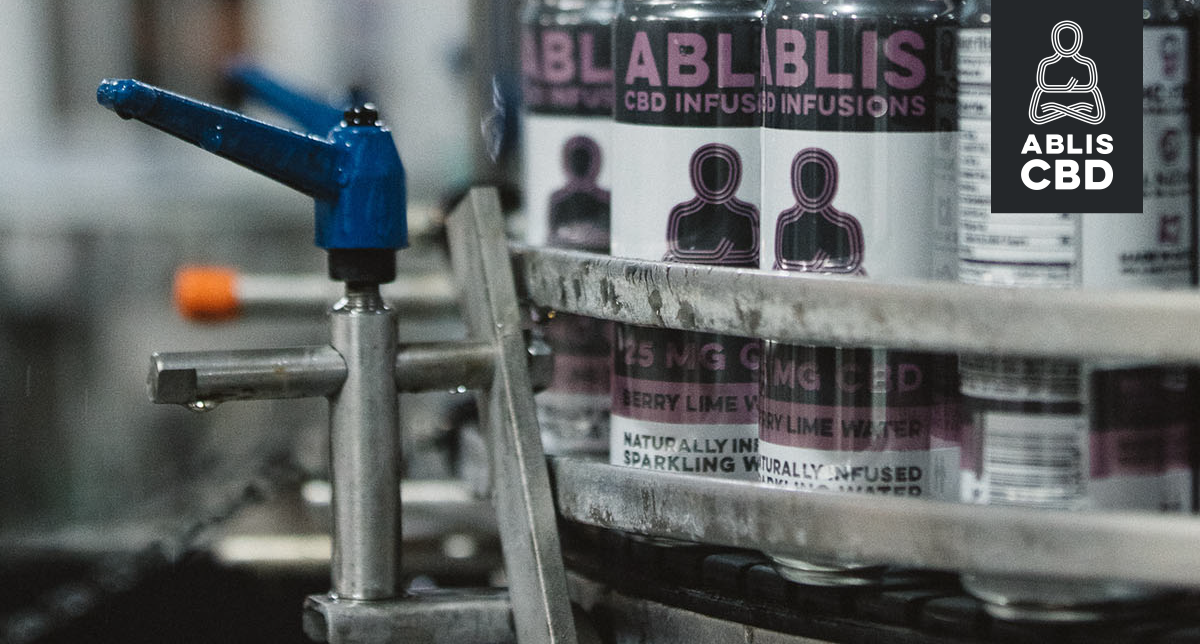 Staying True To Our Craft Beverage Roots: CBD drinks at Ablis
I started making CBD beverages with my son Max in 2014, and we were essentially creating a new product category. CBD tinctures and gummies were becoming available, but a craft beverage with CBD was unheard of.
Luckily, we'd been down that road before. Ablis was born out of a long tradition of innovative craft beverage making at our distillery in Bend, Oregon, where we had been producing award-winning liquors, Crater Lake Spirits.
That experience, along with our commitment to using only 100% all-natural ingredients, has made Ablis a success.
25 Years In the Making
Bend is home to a large, old-growth juniper forest. These ancient trees tower over you, and in the springtime, the fragrance of the juniper berries is unmistakable. If you've never smelt it, it's bright, woody, peppery, and sweet all at the same time.
One day in 1995, as I was running through the juniper forest and taking in the fresh smell, I started wondering why no one had created gin using these juniper berries. (Juniper is the main ingredient in gin, in case you didn't know.)
That's how I started dreaming up ideas for all-natural spirits, which is what we continue to do today at Crater Lake Spirits.
I had no previous experience in distilling, and craft spirits were not even a thing at the time. But the difference between a dreamer and a doer is that a dreamer dreams and a doer does. And so I decided not just to be a dreamer and figure it out.
A little market research told me that there was more demand for spirits other than gin, like vodka and whiskey, so we started distilling and infusing spirits with flavors inspired by our natural surroundings like hazelnut, hot pepper blends, and seasonal berries.
There have been many hurdles to overcome along the way. For example, we actually had to change the law to create spirits tasting rooms.
But over the last 25 years, we've crafted countless all-natural flavor profiles and built a bounty of knowledge that has carried over into our newest endeavor, Ablis CBD.
Our Philosophy
Like Crater Lake Spirits, we're committed to using 100% all-natural ingredients in Ablis' CBD infusions.
Big beverage brands use chemists and artificial flavors to make their products, but we prefer a more artisanal approach. Ablis is an extension of the expertise and care that led to the success of Crater Lake Spirits, and we only use ingredients that we're willing to consume ourselves.
Related: We're Ablis And This Is Our Story
We're always the first to taste a new flavor, and when we feel like we have a winner, we start producing it in small batches and putting it out in the market for feedback. In the end, our customers are the ones who decide Ablis' winning flavor combinations. It's always been that way, and it always will be.
Sure, it might be more lucrative to outsource our production and use artificial ingredients instead of natural ones, but that's not what we're about. Our mission, even as we grow, is to make the best possible product. No cutting corners. No short-changing our customers. It's been that way with Crater Lake Spirits, and the same goes for Ablis.
Perfecting Our Process
Our ingredients are simple, but our process is complex.
Crafting CBD beverages isn't just a matter of throwing everything in a bucket and mixing it together. The key to making Ablis is something called "nano-emulsification." It's what makes Ablis work as both a standalone product, or as the base for the occasional CBD cocktail.
Related: Five CBD Cocktails You Can Make At Home
Backing up for a second, emulsification, in general, is the process of mixing two liquids that normally don't mix like oil and water. It involves breaking down one of the liquids into tiny, evenly distributed particles. Nano-emulsification means the particles have to be even smaller.
CBD doesn't blend with water, even when it comes in powdered form, rather than an oil. Without breaking down the CBD into even smaller particles, it will eventually separate from the water. It not only ruins the mouthfeel of the beverage, but you don't get the CBD you paid for because it gets stuck to the container.
It's possible to nano-emulsify CBD to the point that it can stay blended with water. But sugar, including the natural sugars from our fruit concentrates, adds another layer of complication.
It's taken us five years to develop our patent-pending process for emulsifying CBD with water and sugar. It takes very specific steps in exactly the right order, with calculated ratios, not to mention the necessary equipment. Plus, we have to make sure Ablis has a long shelf life without adding any preservatives.
It's been a live and learn process, and it would have been impossible without the depth of knowledge we gained through Crater Lake Spirits.
Going Forward
We believe in creating all-natural products forever, and Ablis is no exception. It's true for our CBD beverages, as well as the rest of our ever-expanding CBD product line.
As Ablis grows, we'll stick to our philosophy and continue perfecting our process with each batch.