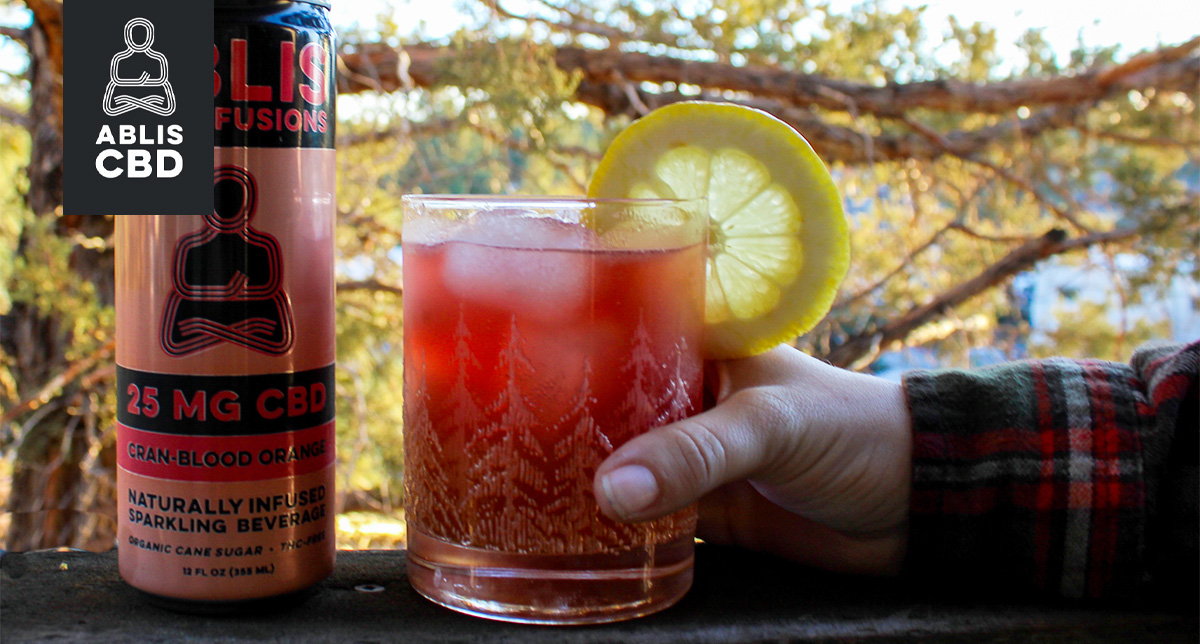 Fall-Inspired CBD Mocktails For Your Health
Here for a good time without the buzz? These CBD mocktails are sure to get you in the spirit for all things change of seasons, regardless if you are a Pumpkin Spice lover or hater (we'll take a poll later). There's plenty to love about alcohol-free mixed drinks, regardless of your reason for abstaining. And you already know we have some killer recipes up our sleeves that include your favorite CBD products. But if this is your first time experiencing a CBD mocktail, here's a little guide to get you up to speed just in time for Sober October.
Why CBD Mocktails? (or Functails as We Call Them)
If you're looking for good vibes without the expense of alcohol or the risk of hangovers, CBD mocktails could be the answer. These sippable drinks deliver all the benefits of CBD while enjoying all of your favorite fall festivities. Not to mention, they're so delicious you won't even miss the booze. Curated with our favorite fall flavors, these drinks are meant for pulling out at a bar top to impress your sober-curious friends with your showstopping mixology skills.
CBD Ginger Mule Mocktail with Cardamom Sugar
To all the spicy ginger fans out there—we see you. A sprinkle of cardamom sugar for intrigue, black pepper for sass, and sea salt lends a fun balance of opposites for this spice-forward fall kick-off. Enjoy this at a tailgater and bring more to share (you'll have guaranteed taste-testers.)
Ingredients:
Garnish
1 TBSP white sugar

Ground cardamom to taste (a little goes a long way)

1 Pinch black pepper

1 Pinch of sea salt
Instructions:
Finely chop candied ginger with a knife

Combine candied ginger, Ablis Lemon Ginger, and ice in a glass, lightly swirl and set aside

Mix a dash of cardamom, a pinch of sea salt, and a pinch of black pepper into the sugar ( or make ahead in a portable container if you're on the go)

Pour the sugar and spice mixture onto a plate

Wet the rim of your glass with a dampened paper towel, and dip it into the sugar mixture

Use a filter to strain your ginger concoction as you pour it into the rimmed glass
CBD Cranberry Sour Mocktail
Cranberry, ice, and everything nice with this remix of an old favorite. This drink favors the sour tanginess of cranberry with a mild vanilla finish. It's the perfect cool-down transition out of the summer months without even noticing it.
Ingredients:
.5 oz vanilla syrup

½ lime, squeezed

Ice (if you wish)

A few frozen cranberries for garnish

Twist of orange rind (if you're feelin' fancy)
Instructions:
Pour the vanilla syrup into your tumbler

Add Ablis and lime juice and stir

Add ice (we prefer crushed)

Float the garnishes on top, transfer the drink into a glass and enjoy!
CBD Strawberry Mint Pimm's Cup
If your version of fall is slipping into the season cool as a cucumber, then this is the drink for you! While strawberry is a fruit-forward memory of summer, this twist on a Pimm's Cup is jumbled with cooling savory garnishes of mint and cucumber, ideal for that final paddle on the river. I mean, it's still too warm for sweater weather anyway, right?
Ingredients:
1 cup crushed ice

½ oz lemon juice, freshly squeezed

A few thin slices of cucumber

Fresh mint leaves
Instructions:
Add a few mint leaves to the bottom of a tumbler and muddle

Pour the crushed ice into a tumbler

Add Ablis and give it a light swirl

Float a few thin slices of cucumber on top (why not)

Transfer the drink into a glass and top it off with another mint sprig!
Let the Good Times Flow with a Functail
No stress if you didn't find a recipe here that suited your palate! Here at Ablis, we're all about you doing what makes you happiest. Try experimenting with your own CBD mocktail recipes, or as they are known around here, functails. Your body will thank you for that extra hit of Vitamin C, fresh juice flavor, and Emulsified Hemp CBD concentrate in your glass. If you're taking some time away from alcohol for your health but don't want to miss out on the familiar cold-drink feel of your favorite cocktail, consider using our Keto and Paleo-approved MCT Oil concentrate as a base for any of the drinks you enjoy and create your own.