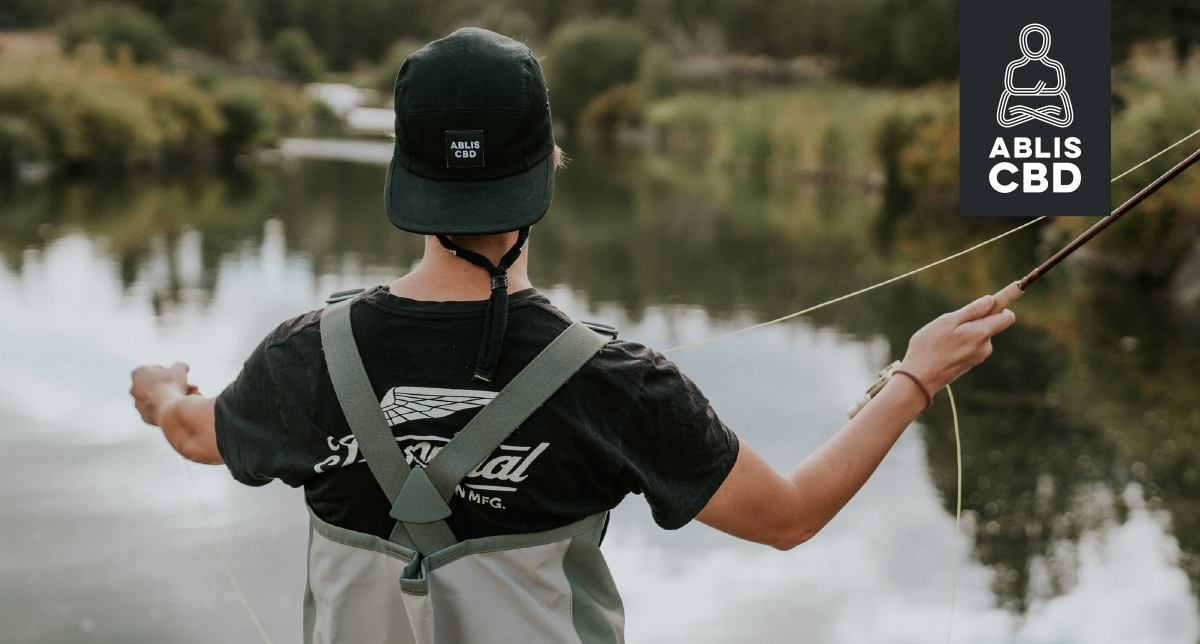 Top 10 Things To Do in Bend, Oregon
Ablis is lucky to call Bend home.
Situated in the high desert of Oregon, on the Deschutes River, alongside the Cascade mountains, Bend has just about every microclimate within a two-hour drive.
It's a special, little town, unlike anywhere else.
Bend is about what we're about, which is spending as much time outdoors as possible and staying active. So, it was pretty easy for us to come up with a list of our favorite activities here in town for tourists and locals alike.
Go Bouldering at The Depot
This is not your run of the mill rock wall. First of all, you're outside, and it's an actual boulder in an actual forest. You can spot it hiking the Deschutes River trail. It's located at a clearing, where you'll spot the chalky palm prints speckling the cliff band.
When it's cold, bouldering indoors at the newly opened Circuit Climbing Gym is a cool experience. They have every terrain you can possibly imagine. This place is an awesome way to spend an afternoon.
Hike Tumalo Falls
You can access some of the best hiking trails in Central Oregon from Downtown Bend. Tumalo Falls is a local favorite in the Cascades that leads hikers to the most incredible ninety-seven-foot waterfall.
There are several waterfalls along this particular trail, and they're all worth the six and a half miles there and back. This is a favorite of locals and tourists alike.
If you can't make it to Tumalo Falls, there are many other hikes close to town, like Pilot Butte.
Related: 10 Best Hikes Near Bend, Oregon
Fly Fishing on the Deschutes River
Bend is known for fly fishing so this one is a must if you're visiting during warmer months. The Deschutes River has many good spots to fish just outside of town. The Metolius River is another great spot, but there are plenty of lakes to fish in Bend — you really can't go wrong.
Be sure you know the rules and etiquette, have proper licensing, and remain respectful to wildlife and natural habitats.
Visit the Tasting Rooms at Crater Lake Spirits
Our sister company, Crater Lakes has been around since 1996 when our founder put the abundance of juniper in the area to good use. The Distillery, located in Tumalo Oregon, sits on a twenty-four-acre farm that you can visit seven days a week.
The Tumalo tasting room and Downtown Bend tasting room both offer Crater Lakes' liquors, and the Tumalo location has free samples! The Downtown location is a swanky place to enjoy some mini cocktails and tasters and buy a bottle or two. This spot just opened up near some of the best restaurants in town, so stop in for a cocktail after dinner!
Go Kart Racing at KS1 Speed
This indoor go-kart experience can be experienced year-round. Whether you want to go alone or with a group, you're going to have a great time. They offer several difficulty-levels at their state-of-the-art track. Plus, their karts are all 100% electric, so the place doesn't stink like gasoline and fumes (and we like that they're planet-friendly). Don't worry, the electric go-karts have just as much pep as the gas-powered karts and they're quiet, so you won't have to yell at your friends.
Pig Out at the Food Carts
Bend has a pretty serious food cart culture, and it's only getting better and better. Plan your own self-guided food cart tour, you won't regret it.
There's a place called The Lot where a ton of carts will park and prepare, as well as On Tap. Both locations offer a variety of cuisines and beer on tap. Their sites will give you updated lists of which carts will be where and when or you can hunt down your favorite carts via their social media, as not all of them will be at these two locations. A lot of carts in Bend float around town, so you may have to do some detective work if you're looking for a specific cart!
Go Mountain Biking at Phil's Trailhead
You can hike it and you can run it, but we love it for mountain biking. Bend has some of the best tracks for mountain bikers in the Pacific Northwest, and Phil's Trailhead is a prime example.
This scenic, forest trail comes in at 12.4 miles out and back and is a favorite amongst mountain bikers. The difficulty varies, but there's something for everyone on this exciting ride. Phil's absolutely made it to this list, and you'll see why when you get there!
Related: The Best Mountain Biking Trails Near Bend, Oregon
Take a Dip at McMenamin's Soaking Pool
Located at the old St. Francis School, McMenamin's Soaking Pool is truly a hidden gem of Bend. The soaking pool features the most incredible turquoise tile and an open ceiling that allows you to experience the elements while you soak.
After your soak, you can even enjoy a glass of wine from the bar. Call ahead for reservations.
Throw Axes at Unofficial Logging
Do we really need to sell you on this? Unofficial Logging has set up the coolest space to eat, drink, and throw axes in the old Boomtown Records building. The food is off the charts good and the atmosphere has the historic, hometown-feel you can typically expect from Bend.
You don't even have to throw axes (but why wouldn't you?!) and can just play spectator at the bar. The food is good enough to justify this behavior, we guess. They also offer mobile ax throwing for parties and events or if you're just having a really tough week.
Shop for Local Art
The First Friday Art Walk in the Old Mill District is a free monthly event and gives you the very best of Bend all in one place.
Stroll through the Old Mill District and enjoy the best craft breweries, wines, and eats Bend has to offer while supporting the local artisans. Shops and restaurants in the area stay open late and local musicians perform late into the evening.
It's basically Bend's monthly party to remind us all why we love it here!
Sadly, the Art Walk has been postponed most of 2020, but we are so excited to be able to get out and celebrate with the community again in the future.
A lot of these locations and businesses have been impacted due to the pandemic, so they need our support now more than ever.
Some of the items on our list are still safe options that allow for social distancing, but it's always a smart bet to check websites for safety information beforehand!
Keep Reading: The Birth of Our Most Popular Flavor