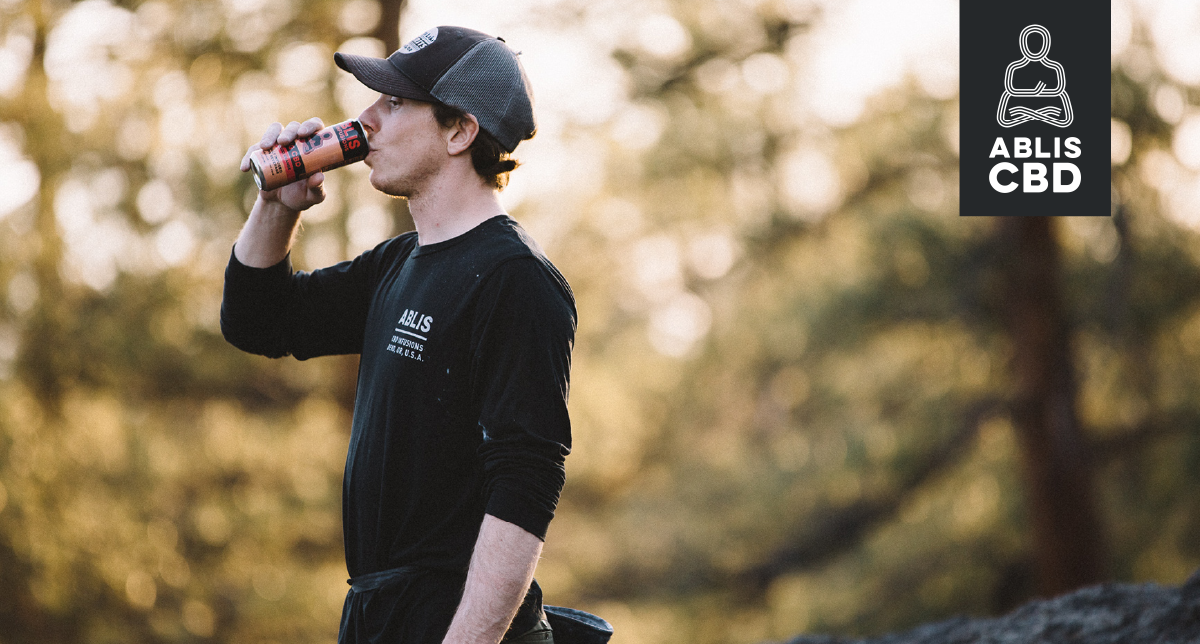 10 Best Hikes Near Bend, Oregon
If you're into hiking, you need to check out these trails near Bend.
Oregon is absolutely beautiful and hundreds of trails have been created so you can enjoy that beauty safely. Central Oregon is where Ablis is located, so we have some experience with this particular terrain in and around Bend. Here are some of Oregon's absolute best hiking trails.
1. Pilot Butte
This is the first trail I always recommend. It's a lava dome, or cinder cone, that came from a now-extinct volcano nearby at a mere 450-foot elevation.
Pretty cool, right?
Under two miles round trip and suitable for any skill level, it's a great little hike with access close to downtown Bend.
It is accessible year-round. Your pups are welcome but must remain leashed at all times.
Distance: 1.8 miles
Elevation Gain: 452'
Difficulty: easy
2. Tumalo Falls Via Tumalo Creek
Located in the Deschutes National Forest, this trail leads to a showstopper 97-foot-tall waterfall.
This trail is a real crowd-pleaser. In total, the trail is 6.5 miles long and it's considered moderate in difficulty, but it's only at 583 feet in elevation.
Leashes are required for your four-legged friends, but they are welcome.
Distance: 6.5 miles
Elevation Gain: 583'
Difficulty: moderate
Related: Best Camping Spots in Oregon
3. Sparks Lake Trail
For a longer hike, this one comes in at 19.5 miles, moderate difficulty at 1,591 feet elevation. There's a lot you can do along this trail, year-round.
Mountain biking, snowshoeing, and tons of wildlife to enjoy are just a few of the things this trail has to offer.
What's worth an almost twenty-mile trek? Maybe a gorgeous lake! I'm sure the name gave it away, but the lake is a crucial part of what makes this trail great.
Open April until September and doggos are welcome on their leash.
Distance: 19.5 miles
Elevation Gain: 1,591'
Difficulty: moderate
4. Tumalo Mountain Trail to Tumalo Peak
For a shorter, moderate hike, this one is a 3.8-mile trail with a 1,407 feet elevation gain.
This trail boasts an incredible view, one to rival others in Central Oregon, with an abundance of wildflowers at certain times of the year. You get a view of Broken Top Mountain to the North and Mount Bachelor to the Southwest.
This is a short hike with a big payoff. You're also shaded for most of the climb, so that's a bonus. But keep in mind it's definitely not an "easy" hike. With over 1,000 feet of elevation gain, there are some very steep sections of the trail.
The best time of year to hike this one is between June and October.
Distance: 3.8 miles
Elevation Gain: 1,407'
Difficulty: moderate
5. Deschutes River Trail, South Canyon Reach
This trail has a lot to offer. It's a 3.2-mile loop along the beautiful Deschutes River at 1,280 feet.
It's great for biking, however, some of the trail is on private property that prohibits hikes — so keep an eye out for signs.
You can stop and fish along the river, float the river during warmer months, or just enjoy a nice scenic hike.
As long as you stick close to the river, it's a fun, easy hike. The only downside of being close to the river is the likelihood of mosquitos, so bring your bug spray!
Distance: 3.1 miles
Elevation Gain: 137'
Difficulty: easy
Related: The Best Mountain Biking Spots Near Bend
6. Bend Glacier to No Name Lake
For the more seasoned hikers, this 15.2 mile, out and back trail is considered difficult.
The trail can be pretty strenuous at times, especially in the last 2 miles. Be sure to bring plenty of water and snacks! Dogs are welcome, leashed, but make sure your dog is hydrated and prepared for the altitude and intensity.
It's at 2,880 feet elevation, boasts an abundance of wildflowers, and can be a great campground if you're looking to stay awhile.
July until October is the ideal time to visit this trail.
Distance: 15.2 miles
Elevation Gain: 2,430'
Difficulty: hard
7. Green Lakes Trail
This 9.1-mile trail in the Deschutes National Forest is actually near Sisters, Oregon, which is about 25 miles outside of Bend.
It sits at 1,187 feet elevation and features a beautiful lake at the finish. It's heavily shaded, there are several waterfalls along the way, and the mountain views are so cool on a clear day.
It's good to note that this trail is not well marked and hikers have said it is easy to take a wrong turn because of this.
Distance: 9.1 miles
Elevation Gain: 1,187'
Difficulty: moderate
8. Lava River Cave Trails
Oregon is the best, we even have caves made of ancient lava! It's currently closed due to COVID-19, but worth mentioning for when it opens back up.
Located about twelve miles south of Bend is Newberry National Volcanic Monument and it's totally worth a visit. The entire park is filled with the cooled lava of nearby volcanoes, now extinct, that created the longest lava tube in Oregon over 100,000 years ago.
Don't forget your flashlight! It's about a one-mile trail through the dark, and don't miss the Echo Hall.
If you're not keen on tight spaces, maybe reconsider this one. It's dark and, well, let's say cozy but very cool. Remember to wear closed-toed shoes and no dogs are allowed.
Distance: 1.9 miles
Difficulty: easy
9. South Sister Trail
The toughest trail on the list! Clocks in as the tallest mountain in Oregon, this trail is 12.2 miles at 4,898 feet elevation and goes into the Three Sisters Wilderness.
This trail is definitely for more experienced hikers, so don't overestimate your ability. The elevation makes this an incredibly physically taxing trail.
However, there's a big payoff in crazy good views in all directions of Middle Sister, North Sister, Three Fingered Jack, and Mount Hood.
Distance: 12.2 miles
Elevation Gain: 4,898'
Difficulty: hard
10. Skylight Cave
Skylight Cave isn't really a hike, but another stunning product of volcanic eruptions in Oregon. In the morning, there are these really cool light beams that shine down into the cave and are really a sight to see.
It can be tough to find, but there are signs. Download the map before you make the trip because there's limited service available.
Caves are open seasonally to protect the local bat population and keep the bats healthy. Always check local websites ahead of time to ensure its open.
Caves get cold! Dress accordingly. Layers are your best bet. And be sure to wear closed-toe shoes.
Distance: .2 miles
Difficulty: easy
Things to Remember
Pick up any trash you see on the trails. It's the least we can do to preserve our planet.

Hydrate, hydrate, hydrate! It's the high desert. Don't let the dry heat deceive you. You need even more water than you think. (Perhaps an Ablis sparkling CBD water to cool you off?)

Snacks are always a good idea.

Wear the right shoes and clothing. Know what your skin's sun tolerance is and dress accordingly.

Don't forget to use sunscreen.

Stick to the trail so you don't disrupt the local flora and fauna. Also, going off-trail is how people get lost.

Check the weather. Of course.

Continue to social distance. Hiking is one of the only safe things we can do right now, but since everyone has the same idea, trails can get crowded fast. It's best to stay 6 feet apart to keep everybody healthy!
These are only a few, but in my opinion, some of the best trails the Bend area has to offer. If you're planning a visit and want to be wowed by nature, consider some of these options.